As lawyers, we argue and fight for a living.
Stress and anxiety are a given. Burnout? Just part of being a lawyer. 
Each and every day, we are immersed in competition and conflict. We have clients and colleagues who depend on us to be top-notch. We work long hours, living under constant demand. Pressure is always high, and there is no room for mistakes. 
This can lead lawyers to have issues with their physical, emotional, and mental well-being and long-term health. 
But, what if this weren't the case?
Just as we strive to be the best in other areas of our lives, what if we could focus on taking the best possible care of our minds? What if we see greater success as a result? What if we become better leaders who lead more successful teams?
I believe it's possible – it's why I do this work. By using scientifically proven techniques, I help to train minds in releasing stress, anxiety, and fear. I help lawyers learn how to become power performers, lead winning teams, and how to fully align themselves, and fall in love with what they do. 
It's time to stop the burnout cycle.
Schedule a Discovery Call today to work with me directly.  
The Hire Process with Lexlee
Using the Predictive Index talent optimization systems, we build winning teams for law firms that are confident, happy, and able to deliver results and thrive–no matter the climate! We'll work together to create your very own interactive hiring process that includes an informative and compelling landing page, online application, and applicant assessment.
The Hire Process includes:
Coaching by Lexlee: You'll meet with Lexlee to discuss your hiring goals and exactly what you're looking for in potential candidates. Lexlee will help you design a job description that will attract the right applicants, application questions that collect the information you're really looking for, and she'll analyze assessments to help single out the perfect person to join your team.
Predictive Index:You will receive a year's subscription to the Predictive Index (PI) Hire module. We will create a gold-standard pattern for the position you need to hire.
Landing Page: We'll create a one page website giving applicants all the information they'll need to get to know your company before beginning the application process. The page includes information about your law firm, the available positions, and exactly what you're looking for in potential candidates.
Typeform Application: An interactive application specifically designed for your hiring needs. You'll be able to collect all the necessary information from potential candidates, including a resume, writing samples and employment history.
Job Posting: We'll publish your job posting on your Linkedin page, informing potential candidates that you're looking to meet them.
Job Screening: We will help you to screen all candidates for the role and provide you with science-backed data and analytics to recommend candidates you should invest in interviewing based on their collective behavioral and technical attributes. We will help provide training for how to effectively interview and onboard candidates for specific roles, using their PI profile. We'll provide unique interview questions comparing each candidates patterns with the job targeted. These questions are designed to confirm the candidate's job fit to your job target and explore areas of alignment and misalignment.
What My Clients Say
"When I was introduced to Lexlee, my life was chaotic; I was managing, but I wasn't living. I had not made time to enjoy the life I had built, honor myself with the gifts that come with personal success, or really even get to know myself at all. I was a very successful lawyer, a great friend and my own worst enemy.
In the short time I have worked with Lexlee, the changes have been phenomenal. I've made changes inside, where it counts the most. For the first time in my life I feel loved, I feel at home, and I feel deserving of good things.
Although most people cannot physically see the changes, those closest to me can feel them: the extra boisterous laugh, the twinkle of excitement in my eyes, the peacefulness I exhibit under extreme stress.
The daily mindset practice Lexlee taught me is so powerful, it is almost magical. I am creating into my reality the things I desire...meaningful cases, financial abundance, fulfillment in my work….all manifesting in so many ways.
My advice is if you felt like I did..overwhelmed and burned out being a lawyer….then don't waste another second to start learning what Lexlee has to offer!""

Jacqueline Ford

Oklahoma Trial Lawyer
"The practice of law can be draining, with long hours and endless deadlines. I found myself with underlying anxiety and constant "thinking" mind. After long days, I found myself exhausted. Working with Lexlee has helped me regain energy and focus. These methods are life-changing and have changed the way I feel in my practice and in life."

Christopher Suba

Louisiana Trial Lawyer
"My life has always get chaotic and deep down I felt I wasn't worth not having chaos. Lexlee has helped me learn to let go of the story of the past so I can accept the gifts of today and escape the pattern chaos and self -doubt to move towards peace, love and self -fulfillment. Her guidance has impacted my personal and professional relationships in positive and life changing ways that I cannot even begin to describe.""

Rachel Bussett

Oklahoma Trial Lawyer
I've been there. BIG TIME.
On the outside I had it all—a heavy trial practice with winning verdicts. But a few years into a successful practice, I found myself in an ER with chest pains that I feared were a heart attack. Thankfully, it turned out that it wasn't my heart, but no matter the source of the pain – my body was telling me something.
I had not been living – I had been surviving. BARELY surviving, to be more accurate.
While I had been seeing success and fulfillment in my work's outcomes, it stopped there. My personal life was a mess. I was divorced, a workaholic, seeking anxiety medicine just to cope with running a law office, and also trying to juggle all the responsibilities of being a single mom.
It was the wakeup call I needed to put me on a better path: A path for answers. A path for fulfillment. A path to a better life.
One of the simplest, yet most impactful, steps I took on that path was to begin a meditation practice.
The results? To put it simply: Everything changed.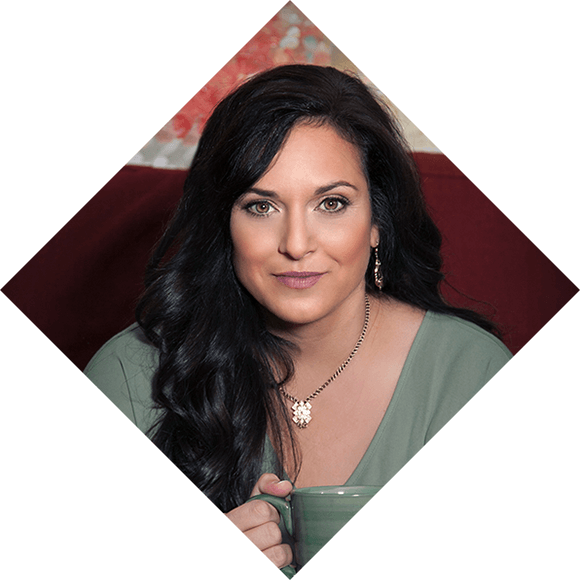 My stress levels began decreasing.I began to feel like I was the calm during any storm. I saw my life differently with the knowledge that my power and strength came from my mind and wasn't dependent upon outside sources or stimuli.
And with those changes to my worldview came changes to my practice of law. It was more fulfilling. I was more present. I made a bigger impact – with both my clients and my staff.
As a result, my personal and financial happiness grew as well.
Seeing the power that I had harnessed from within myself from a meditation practice lit a fire in me to learn more.
I began to study human behavior learning practices from behavioral psychology to energy psychology, to latest research in neuroscience. My search expanded to learning the ancient wisdom of Energy Medicine  from masters around the globe. I searched for ways to tap into the power of my mind for top productivity, deeper intuition, and inner wisdom and to harness its creative power.
Through this search, I've learned an important lesson that I now work to help other overwhelmed and stressed out lawyers:
The key to success is within my mind and there are simple, yet POWERFUL, methods to harness it that each and every one of us can employ.